New album 2019
Track listing
All tracks written by Rammstein (Richard Z. Kruspe, Paul Landers, Till Lindemann, Christian Lorenz, Oliver Riedel, Christoph Schneider).
No.
Title
Length
1.
"Deutschland" ("Germany")
5:23
2.
"Radio"
4:37
3.
"Zeig dich" ("Show Yourself")
4:15
4.
"Ausländer" ("Foreigner")
3:51
5.
"Sex"
3:56
6.
"Puppe" ("Puppet")
4:33
7.
"Was ich liebe" ("What I Love")
4:29
8.
"Diamant" ("Diamond")
2:34
9.
"Weit weg" ("Far Away")
4:20
10.
"Tattoo"
4:11
11.
"Hallomann" ("Announcer")
4:11
Total length:
46:20
Download Rammstein – RAMMSTEIN Album Zip
Promotion and release
In an interview with Kerrang! in January 2019, Richard Z. Kruspe noted that there would be five music videos created for the album. Teaser clips for the first music video were released during late March. These clips featured visuals from the video along with the Roman numerals for the date 28 March 2019. On that day, the song "Deutschland" was released as the album's lead single on digital platforms, and its 10-minute-long music video was uploaded onto YouTube.The single also came with a remix by Kruspe. The band formally revealed the release date of the album, 17 May 2019, as well. They did not reveal the cover art and the fact that the album had no title, however. After being up for just four days, the music video garnered 19 million views."Deutschland" was released physically as both a 7-inch vinyl and CD single on 12 April, with the remix acting as the B-side. The track list was revealed between 16 April and 19 April on the band's YouTube channel with snippets of riffs from each song. The cover of the album was also revealed there on 18 April. Less than a week later, the band began teasing a music video for the song "Radio", which was released on 26 April.
Devilish Impressions New Ep
Polish melodic black / death metal mavericks DEVILISH IMPRESSIONS recently announced the signing with Non Serviam Records.

Today the band unveils the first single taken from their upcoming release, "Postmortem Whispering Crows" EP, a follow up to their critically acclaimed 4th studio record "The I".
Devilish Impressions – Interregnvm
"Postmortem Whispering Crows" will be released on September 13th 2019. The pre-orders are active now
Webshop: https://bit.ly/2YKSb4D
Bandcamp: https://non-serviam-records.bandcamp.com/album/postmortem-whispering-crows

Music wise "Postmortem Whispering Crows" simply continues where "The I" left off. Having introduced some rock-like solos on the latest full-length these unreleased tracks seem to be characterized by even more open approach to the genre. "Postmortem Whispering Crows" is an epic journey across black death metal with the band's own, unique flare to it.

Quazarre (vocals / guitars) comments:
"One of my all-time greatest inspirations has always been literature of The Young Poland (a modernist period in Polish literature, covering roughly the years between 1890 and 1918). The movement promoted trends of decadence, neo-romanticism, symbolism, catastrophism and impressionism. Having quoted 'Dzieci Szatana' (Satans Kinder) by one of the period's visionary Stanisław Przybyszewski within the lyrics of our "Adventvs" EP, it's been a logical way for me to immerse both 'The I' and 'Postmortem Whispering Crows' EP even deeper into the decadent world of other haunted figures associated with the philosophy of their leader. The quoted authors following the period's concept believed in decadence, an end of all culture, the conflict between humans and their civilization, and the concept of art as the highest value."

"Postmortem Whispering Crows" track listing:
1. Dvma
2. Cingvlvm Diaboli
3. Interregnvm

Produced, mixed and mastered at Impressive Art Studio
Artwork, design and layout by Infected Minds
Band photo by Robert Zembrzycki

DEVILISH IMPRESSIONS are:
Quazarre: vocals / guitars
Isemal: guitars
Avernatvs: drums
MT: bass
Sting: Νέο άλμπουμ με τίτλο My Songs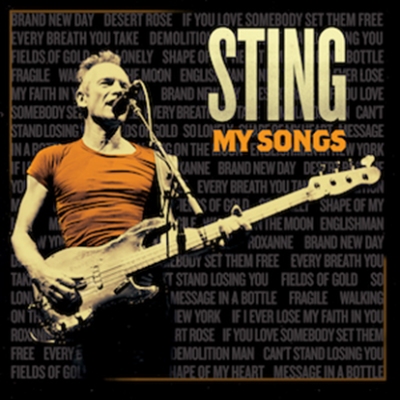 Κυκλοφόρησε το My Songs απο τον Sting
Το άλμπουμ συνοδεύεται απο σημειώσεις που γράφει ο Sting, στις οποίες μοιράζεται προσωπικές ιστορίες πίσω από κάθε τραγούδι και θα παρέχει μια εικόνα για το πώς γράφτηκαν μερικά από τα πιο διαχρονικά τραγούδια όλων των εποχών.
Ο Sting ανακοίνωσε το "My Songs", ένα νέο άλμπουμ που αποτελείται από τις πιο διάσημες επιτυχίες του βραβευμένου με Grammy Award του 17 βραβείου από την απαράμιλλη του σταδιοδρομία, το καθένα ανασχηματισμένο και επαναπροσδιορισμένο για το 2019. Το My Songs κυκλοφόρησε σήμερα 24 Μαΐου σε πολλές μορφές, πολυτελής έκδοση με περιεχόμενο μπόνους (δείτε παρακάτω για καταχωρίσεις κομματιών). Μιλώντας για την προσέγγισή του στο άλμπουμ, ο Sting λέει: «Τα τραγούδια μου είναι η ζωή μου στα τραγούδια.

Την παραγωγή του αλμπουμ υπογράφουν οι Martin Kierszenbaum (Sting, Lady Gaga, Robyn), Dave Aude (Bruno Mars, Selena Gomez) και Jerry Fuentes (The Last Bandoleros).  Η μίξη έγινε από τον Robert Orton (Lana Del Rey, Mumford & Sons)  και μηχανικός ηταν ο Tony Lake (Sting, Shaggy).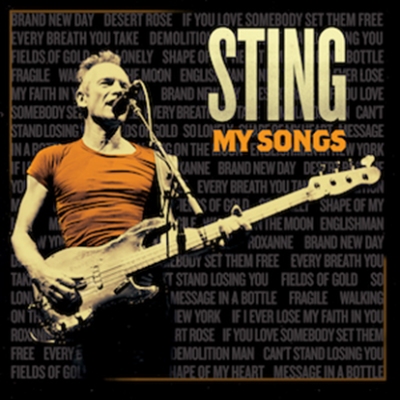 'My Songs' Track Listing:
Brand New Day
Desert Rose
If You Love Somebody Set Them Free
Every Breath You Take
Demolition Man
Can't Stand Losing You
Fields of Gold
So Lonely
Shape of My Heart
Message in a Bottle
Fragile
Walking on the Moon
Englishman in New York
If I Ever Lose My Faith in You
Roxanne (Live)
'My Songs' Deluxe Edition Includes:
Synchronicity II (Live)
Next To You (Live)
Spirits In The Material World (Live)
Fragile (Live)
I Can't Stop Thinking About You (Live) – Japan Exclusive
Desert Rose (Extended Version) – France Exclusive
https://www.facebook.com/sting
STEVE HARRIS: "Spitfire" live video με τους British Lion
Maiden main man Steve Harris took time out from their hectic touring schedule for s quick chat with us about his other band British Lion and their forthcoming appearance at Ramblin' Man Fair 2017
Listen to the long awaited studio version of one of the most loved new British Lion tracks Spit Fire here.